Here's Why Now is the Right Time to Implement GA4
Updated:
November 18th, 2022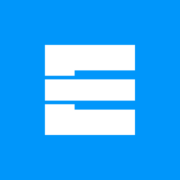 It's the Perfect Time to Migrate Your Analytics to GA4. Here's What's Got Us Excited – and Other Things to Consider
Big changes are coming to Google Analytics on July 1, 2023. It is a great time to get their next-gen product, GA4, up and running. Doing this sooner rather than later will ensure your data remains consistent, and you can compare apples-to-apples information year-over-year. For example, if you are going to want to see how August 2023 data stacks up to August 2022, unless you make the change soon, you'll be comparing those 2023 GA4 figures to GA3 Universal Analytics, and they are not easily comparable.
What You Can Look Forward To With The Migration
Increased Integration of Machine Learning
GA4 includes ML to aid in modeling and alerts including better prediction of customer behavior.
The User Is The Focus
The focus of the reports is now put on the user and events and no longer on sessions and pageviews.
More Automated Events
Many events that previously had to be manually adjusted in the code, such as scroll depth or YouTube video data, are now automatically tracked.
Privacy Enhancements
GA4 is built for the "cookieless future" and a world of greater privacy demands under GDPR and CCPA.
More Data Control
With privacy and data protection guidelines likely to change moving forward, GA4 offers greater control over the use of user data. This data control makes it easier to collect, store and analyze data.
Combination of Web and App
With the new version of Google Analytics, data from websites and apps is aggregated into a common data pool. This allows users that also offer an app to analyze customer data across platforms.
New and Improved Interface
People have grown accustomed to the look and functionality of Universal Analytics over the years, but a lot of Google-level care has gone into the updated UI.
What does this mean for you and your team? There is work to be done, and we have found that it is work you may need support in implementing.
According to Jason Meade, Head of Production at ETR, "For many CMOs and CTOs, these kinds of large-scale update or migration projects are relatively common but not always exciting, and the path to implementation is not always clear. The good news is that there will be immediately noticeable benefits to this one, even if the work itself is somewhat mundane.
When it comes to the GA4 migration, ETR has been assisting clients with a number of analytics-related tasks from consulting on what to expect to actually setting sites up with the tags. Depending on the internal resources and in-house expertise available, these services can be dialed up or down. Some examples of the support ETR provides are:
Consulting on what to expect with the change
Implementing the new tags on your site
Helping understand the new interface and reporting
Assisting client teams with implementation, set up, and training.
Additionally, as noted, it is an excellent time to perform other important tune-up and site optimization activities since the right teams are activated and the code is being worked on. Depending on your situation, this might include updating for ADA compliance, making privacy updates, optimizing design or UX, and so forth. It's much more efficient and cost effective to tackle a number of things as part of the same update. Here are some of the to-do's you might consider taking on in addition to the migration:
Accessibility audit and recommendations or fixes
Privacy law compliance audit (GDPR, CCPA, etc.), recommendations, and updates
Refinement of your site navigation
Research and testing-based enhancement of UX
Design and/or branding refresh
Performance budget audit and optimization
One thing we stress when engaging in projects like this is the importance of asking the right questions. We feel this is especially beneficial in the case of the GA4 upgrade as it will help ensure that the outcomes of this upgrade are in line with your company's needs. According to ETR UX designer, Marci Wolfish, "It's easy to become overwhelmed by the migration process. We have found that if we can help clients identify which aspects of the upgrade will be most useful to them, it provides the perfect first steps to migrating the platform."
ETR can help you make the most of your impending GA4 migration. Actually, we think once you get your head around it, there is a lot to be excited about in terms of setting your website up for future success – whether that means staying technologically current, being in compliance, or finessing the user experience for your customers. For many sites, this work can be done in only a couple of weeks. For more information on how we might be able to support your GA4 migration – and your other outstanding to-do's – contact ETR.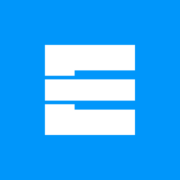 More Insights