12 Website Best Practices You May Have Overlooked
Updated:
November 18th, 2022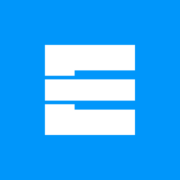 Clients ask us all the time to re-center their digital thinking. You are not alone. Because the Board Meeting is Friday, because budgets are due, and because that's the way things go in business, we often find ourselves being reactive rather than proactive. We'll let you in on a little secret, with 20 years of digital strategy and product development under our belt, we can tell you it is commonplace for businesses to lose sight of what they're doing online. Here are a few website benchmarks to hang your hat on — to post on your proverbial wall. If you meet them, you're ahead of the game. But as you know, digital is a never-ending, moving-target. And, of course, should you need a hand, we are here to help.
1. It Should Make You Look Like You're An Expert At Doing What You Do
Don't be an engineering company that does not evoke the idea of creative, efficient, smart thinking. Don't be a car dealership that doesn't make your customers lust for a new car. Don't be an education company that is boring and behind the times. If you are a discounter, don't think your customer is willing to sacrifice their time, integrity, or desire for quality because you are less expensive. Be good at what you do and make your customer believe they can trust their time and money with your talent. If you want to find new customers, inspire them with YOUR special sauce. Your website. Be the haircut or outfit that flatters your face or figure.
2. "That's Clever, But What Do They Do?"
You don't want folks asking that. Don't assume your brand does the work. Tell your visitors who you are, what you do, and what you can do for them.
3. Drop Your Pride
Don't imagine you are someone who understands your products and wants your products and likes what you've always done. Imagine, you're a reluctant potential customer. Imagine, you have come for one specific reason. All that stands between you working with that customer is how clearly you represent what you do. Ask yourself, does my site give them what they are looking for? Are they inspired by it? Do they trust it? Would they ever come back to this site? If the answer to any of these questions is "no," fix it. Now.
4. Be Who You Are
To quote Mr. Rogers, "There is no one on the earth like you." Play to your strengths. If all you have is spin, don't. Figure out why you are good, what makes you special, and sell that.
5. Catch a Vibe
Customers not only want to read about who you are, but they want to feel it. First impressions matter. Brand is most effective when it is evocative. Your site may not be selling products, but it is selling something – customer service, an experience with your brand, trust.
6. Be Necessary
Give your customers the information they need, the estimate they want, the fun they're after. Have the content your customers need, not just content that checks a box.
7. Don't Assume Users Have Taken a Graduate Course In Your Product (Even If You're B2B)
If visitors totally understood it, or could build it themselves, or had the time to, they would, but they can't, so they are coming to you. They need you. Be smart, but don't make them feel stupid about it.
8. Give More Information
Don't ask visitors to come to your URL from your brochure only to find that it is the same brochure, just online. It should do something else. It should say something else. It should make something easier.
9. Don't Be Outdated
If you can't stay on top of your website, ask yourself why. Maybe you need someone on your team in charge of content. Or, you need a smaller site. But don't drive people to old information.
10. Make It Quick
It should be incredibly easy for your customer to find what they're looking for. Time on site doesn't mean anything if the only reason a visitor is there so long is because they cannot find what they are looking for.
11. Be Transparent — Don't Play Tricks
Your customer does not want to take a "free" quiz to find that what you really mean is that they have to give their email to get the results. Ask for it upfront. If you give them the information they are looking for, they will offer their information to you. Treat your customer right, and even if they don't buy today they will likely come back to you when they are ready.
12. Online Should Be Easier
Buying a ticket should be easier and quicker than calling. Your customer doesn't want to have to call to buy a plane ticket for their dog because you don't do that part online. And if you can't do that part, say that upfront.
The Bottom Line
We all know that time is money. And people hate to waste either! Poorly designed or outdated websites are particularly good at making your potential customer cognizant of when this is happening. Why? Because, like it or not, you're competing against the best: Amazon, Apple, and all the other great digital experiences out there. We know — you are NOT those companies. But you will be measured against their user experience. No one wants to turn on a light once Alexa's done that for them.
And before you say it, you're right: Some people do buy or browse or dig information out of old, outdated, confusing websites. But not people who put a premium on their time, not impatient people, not people who have another choice. Even if your current customers will stick with you, think of all the new ones you're not winning because they don't take you seriously when they see your site.
Don't give your competitors an opportunity to squash you. At a minimum keep these basics in mind. And, let us know if we can help you exceed them.
If you need an expert team to help evaluate, develop or bring to life your digital vision, consider ExpandTheRoom
More Insights