Taking Summer Vacation? Your Customer Experience Might Thank You For It
Updated:
November 18th, 2022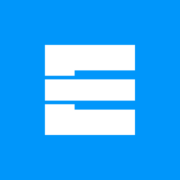 Sunscreen? Check. Beach read? Check. New perspective on your digital properties due to the neuroscientifically supported notion of perspective taking? Check!
Wharton marketing professor and neuroscientist Michael Platt believes that many complex problems can be solved by utilizing frameworks that allow us to more effectively take the perspective of others. He writes: "… stimulating activities like drawing our problems, as well as our opportunities, in the form of pictures, having conversations with strangers, trying out new things, and reading novels that transport us into the mind of a character, all seem to activate our exploration and mentalizing networks." These mentalizing – or theory-of-mind – networks help us understand what others know, want, need or find important. Therefore, they are helpful in generating innovative ideas.
With these ideas in mind, it just might be that summer vacation is the ideal time to step back and take stock of your digital properties. Specifically, downtime can be a great opportunity to think through the complex problem of determining if your digital user experience is living up to your brand promise.
As a CMO or CEO, you have a perception of what your brand should be relaying to your customers. Meanwhile, your customers are actually experiencing your brand in a multitude of ways: through your website, applications, kiosks, email, display media, and so on. The question is: Are your customers experiencing your brand in the way you want them to? Or, is the digital experience imbuing your brand with attributes that are not aligned to your business goals and purpose.
Some important questions to ask to determine if your UX is lending itself to a positive brand experience:
Can the user successfully navigate your website to easily find the information they are looking for?
Do form submissions get acknowledged?
Are data entry errors and solutions clearly communicated?
Does your website load quickly?
Is it keyboard accessible?
Is there a clear call to action?
Is the UX experience created to bolster your brand fulfilling that promise?

Shannon Ruetsch of ETR explains, "When companies think about brand identity, they tend to focus on the visual design aspects (how the brand looks) and on the messaging aspects (what the brand is saying). What's arguably even more important to the overall brand experience is how the user feels when they interact with the brand. With more digital brand interactions happening every day, an exceptional user experience can really help your brand stand out from the pack."
Even if we understand this, having the perspective necessary to identify UX issues that may or may not be working in your brand's favor is not easy. Your internal team has likely come face to face with the same experience hundreds of times. That's why distance might trigger helpful new perspectives on your digital ecosystem. While taking a vacation to get a fresh perspective on how your brand is being perceived can be helpful, it's not the only tool in your toolkit. Due to their "outsider" status, an agency can bring the necessary perspective to ensure that what you want to communicate and what you are communicating are aligned and working well. For our part, ETR takes this on in two basic ways: through usability testing and also by employing best practices we've gleaned from two decades in the digital design and development arena. Speaking of arenas, our work with the NHL is a good case in point.
The Challenge Behind the Bracket Challenge
Like all major professional sports leagues, the National Hockey League is always looking for new and exciting ways to deepen the relationship with their loyal fans and create new ones. In 2017, the NHL and ETR began a multi-year partnership to reimagine the Stanley Cup Bracket Challenge. Similar in nature to the NCAA's March Madness bracket format, the Stanley Cup Bracket Challenge allows fans to predict the round-by-round outcome of the NHL playoffs and test their hockey punditry against millions of fellow NHL fans. The NHL needed their Bracket Challenge experience to be as fast, exciting, and engaging as the playoff games themselves.
ExpandTheRoom was able to help the NHL in two important ways. First, our ability to see their challenge in a new light allowed us to develop new features that users didn't even know they wanted until we listened to them. And second, because the user experience was improved and tested through our Purpose-Driven Design process, we were able to simultaneously ensure the experience was engaging and also mitigate the risk of a poor experience negatively impacting the NHL brand. You can learn more here.
The project was a great example of Platt's notion of "perspective taking." ETR put itself in the shoes of the NHL bracket user and developed a fresh experience that capitalized on strengths and delivered on being aligned with NHL's brand promise of excitement, fun, and reliability.
When faced with the inevitable interplay between brand and UX, remember to step back and analyze first. Adding a new perspective to your own may prove invaluable to you and your bottom line. If you need a partner to help ensure your UX supports, reinforces, and even over-delivers on your brand promise, get in touch with ETR.
More Insights