Why a Smaller Design Agency is Better for Your Business
Updated:
November 18th, 2022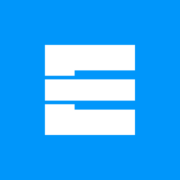 You always get the A-Team.
Been disappointed before by getting the A-Team in the pitch and the C-Team for the work? That won't happen when you work with ExpandTheRoom. We're very selective when making hiring decisions, so we only hire top talent with years of specialized expertise. With us, you'll always get the A-Team, because that's all we've got.
Being lean allows us to be nimble.
We're flexible and able to adapt easily. Rather than follow a single set-in-stone formula, we take into account your business's unique needs and processes. We go the extra mile to create something that provides real value for your business—and dollars.
We believe in true collaboration and full transparency.
We view our clients as true partners, and collaborate every step of the way. When you work with ExpandTheRoom, we need your knowledge and expertise as much as you need ours. We value long-term relationships over "one-night stands."
Trade red-tape and overhead for innovation and quality.
One of the biggest benefits to working with a lean agency (besides cost) is that we don't have bureaucracy standing in our way. We can pivot when we need to and reach for the stars when it makes sense to do so. At ExpandTheRoom, quality is our guiding principle.
We won't sell you a dream that can't be built.
Our solutions are based in reality. We deliver on our promises and ship on time.
On top of all of this, our salespeople are laid-back and friendly. Hit us up if you want to learn more.
More Insights