Study Finds Value of WordPress Economy On Par With Tesla
Updated:
November 18th, 2022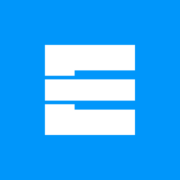 Most people who are versed in the internet know that WordPress is one of the building blocks of the web. What many people don't know is just what a fundamental and influential building block it is. Recently, ExpandTheRoom's partner WP Engine set out to answer that question for the first time by commissioning a study with the help of Goldsmiths University of London, research firm VansonBourne, 800 businesses and end users, as well as 103 research group partners across the U.S., U.K., and Australia. WP Engine is a leading WordPress hosting company that ETR has worked with for years, and we were happy to contribute to the study.
It turns out, not only does WordPress have a massive footprint on the web, it's also a giant commercial powerhouse. According to the study, released in June, the WordPress economy was estimated at $596.7 billion in 2020, and is expected to grow to $636 billion by the end of 2021.
At the time of the study's publication, these figures made the WordPress economy worth more than Tesla, and large enough to be ranked the world's 39th largest economy as measured by GDP.
A 65% market share makes WordPress the most popular CMS on the internet. 82 million+ websites are built on WordPress, including 35% of the top 10,000 websites in the world, according to a study by W3Tech Date from May 2021. These sites are driving e-commerce, advertising revenue, and digital spend in the hundreds of billions of dollars.
"With WordPress powering 41% of the web [surpassing hand coded sites for the first time in 2021], you might wonder who's number two," said Heather Brunner, Chairwoman and CEO of WP Engine. "And the number two is Shopify at 3.4% of the web and Squarespace at 1.6%."
As for the reasons for the power of WordPress, Brunner points to the inclusiveness (open-source) of the platform, its resilience, and income creation for millions of users.
For more on the study and its methodology, download a PDF summary or visit the WP Engine website, which features all the results.
Download PDF Summary
---
ExpandTheRoom is a strategic partner of WP Engine, and has been building WordPress sites for almost 20 years.
More Insights