Transforming Your Business With a Superior Digital Customer Experience
Updated:
November 18th, 2022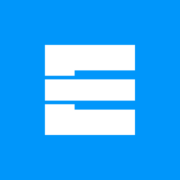 You don't have to be Blackberry to understand what Apple got right with the iPhone. Every company must evolve to stay relevant. It's the theory of evolution for business, but in this case it may be that the most useful (not just strong, smart, and adaptable) survive.
It goes without saying that in many cases that transformation will happen digitally, particularly in companies that are traditionally not digital. Take the healthcare industry. In some ways, healthcare is quite innovative – think of cutting-edge treatments or highly specialized medical equipment. But in others, perhaps owing to the age of the industry and the way it's subject to so many rules and regulations, it can be anything but. For example, it took a global pandemic to unlock the rather easy-to-recognize potential of remote caregiving for millions of patients.
As Paul Leinwand and Mahadeva Matt Mani of Harvard Business Review put it in their article Digitizing Isn't the Same as Digital Transformation, companies "need to reimagine [their] place in the world, instead of digitizing what [they] already do." That's easier said than done, but in their argument it's that way of thinking that will catapult companies past their competition. In addition, they suggest leveraging existing ecosystems in order to "deliver the ambitious value propositions that customers want and to quickly innovate and scale up the incredible capabilities that are needed."

At ETR we have seen profound results when using our Purpose Driven Design (PDD) process to help companies challenge and redefine their existing ways of thinking about their business. Through our research and testing methodologies, these companies are able to develop more innovative experiences that satisfy customer needs and also allow for the collection of more accurate and important customer data that can serve to evolve products and services beyond what clients might assume they should be.
Here are some of the core principles we like to keep in mind when thinking about how to evolve an established business' digital experience into a superior digital customer experience:
Re-frame how you think about your business: Put your customers' needs first. Especially with an established business (perhaps it's even a multi-generational business that's been around for decades or more than a century), it's critical to shift perspective from an inward orientation to the customer.
Leverage the data you already have to identify quick wins and longer-term opportunities: Website analytics, keyword ranking data, customer service feedback, and online reviews all have insights and value that can be uncovered.
Expand your customer knowledge: What do your customers want and what obstacles are they facing? Get out there and talk to existing customers, potential customers. What are they getting from competitors that they aren't getting from you? Don't underestimate the value of user research.
Prototype and test: It often makes sense to create an MVP (minimum viable product) version of a new concept or feature in order to pressure-test your new ideas with real users and see if the hypotheses are correct or may need more research and concepting before proceeding to next iterations.
Keep scalability in mind: Be mindful of the tech stack you choose to implement. You don't want to box yourself into a corner with your new product or offering. Remember that in the digital world, there is really no such thing as a "finished" product. Once a website or product launches, there will always be ways to improve and grow it further.
Keep it human: Have empathy and remember emotional experiences matter. Don't lose sight of the customer's needs.
Continuous measurement: With any new product that's introduced to the marketplace, it's critical to evaluate the impact on your established goals. Getting this right requires having clarity on your goals/KPIs and smart implementation of analytics as well as a plan for monitoring and reacting to them.


According to Shannon Ruetsch, Head of Experience Design at ETR: "When people think of digital transformation they often think about technology needs first. We at ETR always encourage our clients to also think about digital transformation through the lens of how to improve the user experience. We let research and data be our guide, allowing us to uncover insights to inform a foundational UX strategy, which can ultimately inspire a transformation in the products and services offered."
Two examples of PDD in action come from the healthcare industry.
Stryker, a Fortune 500 medical devices and equipment manufacturing company, was tackling the challenge of reducing hospital-acquired injuries (HAIs) head-on. Stryker's high-end hospital beds are designed with automated features that intermittently reposition patients. When used in conjunction with standard best-practice nursing procedures, Stryker beds provide the value promise of being able to significantly decrease HAIs like pressure injuries.

Helping Stryker Deliver on a Promise
For Stryker, making good on the value promise of their hospital beds hinged on collecting accurate data that captured the degree to which caregivers routinely comply with the best-practice protocols necessary to optimize the bed's features. Stryker also needed to present compliance data back to the care facilities using their beds to demonstrate that protocol compliance in combination with the advanced bed features leads to fewer hospital-acquired injuries (HAIs) and ultimately saves hospitals money.
When we first met with the product team at Stryker, they had already launched a pilot platform called Pressure Injury Prevalence Audit (PRIPA). Stryker intended for this platform to enable the collection of pressure injury data by caregivers and the creation of visually-driven reports based on that data by hospital administrators. The platform was up and running, but it had room for improvement. As a result, it was largely unadopted by Stryker's hospital customers.
ETR flew to Stryker headquarters in Kalamazoo, MI, to conduct a two-day intensive, user-centered design workshop with the key stakeholders on the PRIPA initiative. The goal of the workshop was twofold: To share our expertise and insights on user experience for effective data collection and visualization and to provide them with a core UX strategy that their internal design and IT teams could use as the foundation of PRIPA's redesign initiative.
Among many lessons learned, we discovered that the platform had to accommodate the input of error-free data by over-taxed floor nurses as quickly and easily as possible in an on-the-go environment with constant interruptions and distractions. We also knew that the platform interface would need to be customizable to suit the needs of different end-user types.
We also realized that the only reliable way to get nurses to embrace a new platform and adopt a new protocol was to demonstrate to them that they were getting time back to care for patients and not just being yoked with another administrative task.
It was these insights that helped us work with Stryker to create a solid core UX strategy upon which they could execute their bold vision of helping hospitals significantly reduce hospital-acquired injuries.

Learn more about our work with Stryker

For Hill Labs, Transformation Meant Moving Beyond an Online Catalog

Hill Labs manufactures state-of-art customizable chiropractic and medical tables. At their core, like so many other family businesses, Hill has a strong sense of values and commitment to great products and customer service. Their focus on innovation has made them a global player in the medical table market.
While the quality and features of their products have continued to grow, the brand's online digital experience was not keeping pace. Traditionally, Hill has depended on their third-party dealer network to drive online product exploration and sales. Hill's main corporate site was dated, text-heavy, and did not match the strength of the brand.
Early in our discovery process, it was clear that the Hill Labs website needed to be more than just an online catalog. Our interview process uncovered that Hill's team was using the site as a resource much more than expected, but the process was very inefficient. It was a tool used daily by external sales, internal teams, and customers to reference detailed product information, configure settings and prices, and submit inquiries for sales and financial information.
By taking the time to discover all the use cases for their information, Hill was able to avoid the trap of merely making their catalog accessible online. The redesign for Hilllabs.com was a complete transformation for Hill Laboratories. Not only was it a comprehensive visual overhaul, it changed and improved many business strategies and introduced a proper direct-to-consumer revenue stream. An industry-leading product configurator helped remove bottlenecks created by outdated processes and systems. Automatic reporting of sales activity allows the owner and teams to keep a pulse on sales and maintain customer service. This digital transformation positions Hill Labs for continual growth and a competitive advantage over companies large and small for generations to come.

Learn more about our work on Hill Laboratories
By following a strong design process based on data, you can put the right strategy and tools in place to outpace your customers and competitors.
"It makes sense that many established clients lean toward sticking with what has been working rather than reimagining their business for future growth." Says Ruetsch "But we have seen powerful things happen when our partners are open to UX-driven digital solutions that deliver on providing a superior digital customer experience."
Are you thinking about embarking on your own business transformation journey? Learn more about ETR's services or get in touch. There's no time like the present to get working on your company's future.
More Insights