Is Your Digital Strategy Primed For the Post-Pandemic World?
Updated:
November 18th, 2022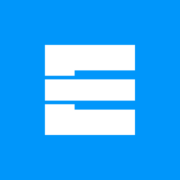 As a child, I was fascinated by Richard Scarry's picture books. They presented the world in its complexity, but through a vibrant and endearing lens that a child could relate to. There's one in particular that I liked called "What Do People Do All Day?" from 1968 that depicted modern life in Busytown and showed how everyone does their part to get things done and create a society.
Amid a groundswell of recent optimism due to successful vaccine rollouts and improving numbers, I have been thinking of that book. What would "What Do People Do All Day?" look like in a post-pandemic world? How has COVID shaped the lives of the baker, the real estate agent, the construction worker, the lawyer, the doctor, the farmer? It's touched everyone and nearly everything we do. So, what has changed temporarily and what has changed forever?
As a digital strategy, design, and development agency we have been thinking about what a post-pandemic world looks like for us and, more importantly, for our clients.
Move from Crisis Mode to Opportunity Mode
While recognizing there is still a lot of uncertainty globally with virus variants rising and vaccine availability concerns, there is a case to be made that we are turning the corner from a prolonged crisis mode where companies were reinventing themselves on the fly to … well, no one knows precisely, but likely to a period of strategic planning and proactivity.
From the beginning of the pandemic, it's been a period of intense experimentation and iteration. The seismic changes demanded quick revisions to products and experiences, and now those revisions have been on the market for long enough that companies can look to shift to a growth stance. In fact, a recent McKinsey study found that "during the crisis, companies have probably refocused their offerings rather than made huge leaps in product development in the span of a few months." But, in the same study they found that "more than half say they are investing in technology for competitive advantage or refocusing their entire business around digital technologies." ETR's own study found a similar result: nearly 40% of respondents said they are in a state of digital transformation right now.
If you think about it, it makes sense. Companies were forced out of their comfort zones, pushed to take their strengths and build upon them as quickly as possible, and to get resourceful in ways they never had to before. It was, in fact, a textbook case of rapid prototyping and development that will no doubt be studied for years to come. In many cases, these experiments worked (think about curbside dining apps, retail pickup, virtual doctor's meetings, and the like) and now there is considerable data upon which to base decisions regarding the future.
What does this mean for you as a company owner, division leader, or head of product or marketing? If you aren't already doing so, now is an ideal time to take stock of the efforts you undertook and the data generated by them to derive insights to fuel growth. According to McKinsey, the pandemic accelerated the creation of digital products and services by an average of 7 years, with some regions 10 years or more. Even as early as last summer, the share of customer interactions that were digital had rocketed to 65% from 41%. It's a perfect moment to examine how these interactions are affecting your customers (in positive ways and negative) and tailor your digital ecosystem to extract the most value. This could mean investing in user research in order to create a flexible and comprehensive design system to allow your company to respond more nimbly to the next big change. It could mean a website replatform or data migration to improve speed, security, or relevance of your customer experience. You survived and thrived, and your customers appreciate you for it – but now they will hold you to a higher standard moving forward.
Recognize The Tailwinds For Your Industry
Just as the pandemic hasn't affected every individual or family the same way, it has treated companies differently as well. McKinsey noted late last year that "the reported [revenue] increases are much more significant in healthcare and pharma, financial services, and professional services, where executives report a jump nearly twice as large as those reported in CPG companies." Here at ETR we noted a similar trend, with our financial, insurance, streaming, and technology clients expanding at a very brisk pace. We expect those industries to continue to fare well. But as economies reopen, other sectors will feel the momentum. Travel and leisure come to mind, naturally, but also consider how industries like transportation or warehousing will continue to expand alongside new e-commerce shopping habits. If you're in the retail or mall business, how are you planning to react when brick and mortar customers come back in full force? How might you reconfigure your space for different customer interactions, and how can you link your e-commerce or online booking experiences (think Genius Bar service or curbside pickup) to be more seamless than you've been before. Online education is exploding (Coursera's revenue was up 59% in the past year, according to the New York Times). Can you educate your consumers about your services or products in new ways through digital touchpoints? Think about how the wide swath of companies who normally rely on trade shows and conventions will benefit from a potential surge in activity. Who will return to the show floor with the best no-touch booth experience? These are ideal times to put up a sail and grab a gust that leads to success.
Look at Your Own Behaviors, Not Just Those of Your Customers
For years, ETR has helped clients research and launch new tools that help them manage their internal processes more effectively. That could be a dashboard displaying global brand metrics, an auditing tool, or customer service platform to help agents handle real-time cases. As the pandemic has changed customer behaviors and expectations, and generated more data, companies can look at how operations can be streamlined or reimagined. In our new survey, nearly 30% of respondents reported that increasing the efficiency of their operations was the biggest opportunity in 2021.
"The customer-facing elements of organizational operating models are not the only ones that have been affected," McKinsey notes. "Respondents report similar accelerations in the digitization of their core internal operations (such as back-office, production, and R&D processes) and of interactions in their supply chains. Unlike customer-facing changes, the rate of adoption is consistent across regions."
Crain's Chicago recently ran several articles on the future of work, and they noted that there are a number of macro trends that have an impact on day-to-day employee experience, from the shift to remote work to general uncertainty about the future to ongoing economic disparity. It's a good opportunity to examine how your employees can be motivated to collaborate (whether in the same office or far away or a combination of both) and contribute to how your company is changing. It's possible that technology platforms can play a role in building these communities and growing connections between your teams. Perhaps your company has multiple systems that need to be integrated better, or just leveraged more. You might need a new system altogether that's customized to your particular needs. Get creative and get smarter throughout your enterprise.
Learn From The Experience to Be Better Next Time
One of the striking findings of the McKinsey study was that companies that reported highly effective responses to COVID had made significant investments in digital. In fact, among companies who reported a very effective response to COVID, 67% said they invested more than their peers in digital-related capital expenditures. Speaking from personal experience, I can recall how a local coffee shop that had a pre-existing ordering app that had gained traction already was able to quickly leverage that same app to implement curbside pickup and manage their customers safely when the shutdown occurred. Their business has never been better, even with the loss of all their indoor seating. Think about what smart investments you can make now to place your business on a stronger footing for the inevitable changes to come and put the structures in place now so that you can move faster later.
So … What Will People Do All Day?
Taking this back to that Richard Scarry story, we can be sure that people will still be doing stuff all day in the post-pandemic days, but how they will be doing it is forever changed.
Use this time to your advantage. Dig into your data. Interview your users. Get creative in your problem solving. Refine your digital experiences. And get ready to turn the page to a bright future. Now is a time to lead rather than follow.
---
About the Authors:
Joe Rosenthal is ExpandTheRoom's Head of Midwest Business Development. Bert Jenkins is a producer. They are both based in the Chicagoland area, waiting for a better user experience with the weather.
More Insights