How to Plan Content for Your Website Redesign
Updated:
November 18th, 2022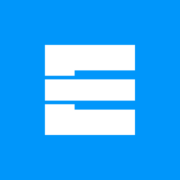 Imagine you are renovating a house. It will be a smart house that has the capability to do everything you have ever dreamed of: artificial intelligence-based climate controls; a fridge that orders your food when supplies run low; automatically polarizing windows that respond to the sun; all the good stuff! The problem is, most of the budget was spent on the design and the architecture of the house. When it comes time to move in, you suddenly realize there are no smart appliances. Everything's wired, but nothing is on the network. Just empty spaces in the cabinets where the appliances were meant to be. Think of those appliances as your website content.
According to Jason Meade, Associate Director of Production at ExpandTheRoom, it's common to significantly underestimate the content process during a website redesign. "From content strategy, to migration, to content input, clients are often surprised at the time and effort needed to get content right. It's not uncommon to see a mid-sized redesign project require from 100 to more than 250 hours of content effort." He continues, "An estimated 70% of digital builds hit content hurdles in one way or another. And for good reason, content is hard! We see this result in production delays, wasted effort, added expense, and unneeded frustration on the client side."
How Content Plans Get Off-Course
When clients dig in and realize they sometimes have thousands of pages of content on their existing site, they find that the quality and sophistication of it does not live up to the new site architecture and/or doesn't fit within that new structure. Then, realizing they may have overestimated their ability to use existing content, the skills and bandwidth necessary to create new content (which they hoped would be handled internally) are also underestimated.
Shannon Ruetsch, Head of Experience Design and Content Strategy at Expand The Room, explains: "Auditing a site often takes three to four weeks. It's a specific skill to be able to match content to a strategy. And it takes time. Migration itself can take one to four months. There's simply a lot of work to be done. And for the most part it's not the fun stuff. It's easier (and arguably more enjoyable) to look at a new homepage comp and weigh in–I love the colors. The logo is too large. The navigation isn't quite working." Content work is time-consuming and, by its nature, it directly invokes one's brand on deep levels. Content often presents an opinion, a particular point of view, specific details about a company's strategy or products. There's a lot of room for debate, and debates take time, as does the creation of new content itself.
What Can Be Done About It
Questions to Ask Before a Project Begins
Has your team determined the kind of content that is necessary to realize the potential of the new functionality?
Has your team thought through all that is involved converting/creating that content:

Are all the stakeholders on the same page?
Do you have a decision maker/decision-making process?
Are teams (marketing, editorial, tech) aligned speaking to one another and in agreement on the content needs?
Do you have the resources?
Are those resources available when you will need them?
Do you understand the time/budgets necessary to create your content (editing, augmenting, uploading)
Are you doing a rebrand? Are you able to edit copy for brand/tone/voice perspective?
Have you done a crawl/audit to see how much content you have and want to use. Have you confirmed it is usable?
Are you familiar with the content management tool?

What it can do
What it can't do
The time it takes to use it
The training required to make efficient use of it

Do you have a schedule / process for developing/migrating content for the new site?

Search Engine Optimization (SEO)
Content Management
URL conversion

Is there a framework for maintenance (creating, editing, uploading)?
10 Steps to Creating an Effective Content Plan
Determine Ownership
Define Stakeholders
Set Content Strategy
Staff Appropriately
Audit Content
Edit Content
Create New Content
Remove Content
Communicate with Stakeholders
Generate Content Maintenance Plan
ETR has a comprehensive content offering: from strategy to development to migration. Importantly, we can help set the expectation at the outset of a project so that there are no surprises on the content front. It may be that more budget is needed, or the budget may need to be shifted from one area to another. We can do it, you can do it, or we can do it together. The important point is to have a plan for success at the outset of the project.

With planning, we can help ensure that your new site conveys information as beautifully as it strikes the eye. As Frank Lloyd Wright once said, the idea that form follows function has been misunderstood. "Form and function should be one, joined in a spiritual union."
If you need an expert team to help evaluate, develop or bring to life your content vision, consider ExpandTheRoom
More Insights