20 Years of ETR: A Conversation With Founders James Cole and Todd Doyle 
Updated:
January 26th, 2023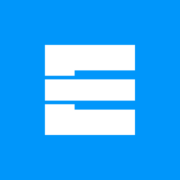 It's not easy running a successful business. According to the Bureau of Labor Statistics, one in five businesses fail in their first year. About 35 percent of them make it to 10 years, and just over 20 percent make it to a 20th anniversary. It's not hard to see why. There's competition. Lots of it. There are macro factors like the economy and changing industry trends. When ExpandTheRoom was founded in October of 2002, only 9% of the world's population was online. And they went on for an average of 46 minutes a day. (What did we do all day long?) It took 12 minutes to download a song, and Friendster was the social network everyone was talking about. Different times indeed. So it's all the more remarkable that ETR's original founders, James Cole and Todd Doyle, are still doing what they do, and thriving, in this topsy turvy world two decades later. We sat down with them to find out a bit about how it all started, what it all means, and what they've learned along the way.
What inspired the two of you to go into business together?
James: Todd and I met playing ice hockey for a beer league team. We started skating together, and after the games we would have some beers. We quickly befriended each other. I helped Todd out with some projects, and it just sort of came from there. So we really became friends before we became partners. And I think that has a lot to do with the fact that we're still together 20 years later, which is not terribly common with businesses or, I guess, marriages either!
Todd: Exactly. It seemed like a good recipe. We were sort of the yin and yang of building a digital business. We say this a lot: James is the business side of the house, and I'm the creative side of the house. I went to an art and design school. I got my masters in digital arts. I cut my teeth in a small agency in Baltimore and [then came to] New York. I met James and just said, "You have everything I'm missing. And with your help and work and business expertise, I think we've got something here."
What was your business philosophy when you began?
Todd: I think it was a pretty young, lame, simplistic one. I looked at agencies as bloated. They didn't really grab digital as quickly as they should have. I saw shops costing a lot of money. It was poor quality, really expensive, and it took forever. So I was like, "We could do that stuff faster, cheaper, and with better quality." Now that we've established an expert point of view in the space, we're more focused on quality rather than just speed and being less expensive. We want to provide a ton of value, but I don't think fast and cheap is in our wheelhouse as much anymore. Efficient, yes. But not cheap.

James: It was more like we were young and dumb and stupid and had the energy to support that. Todd and I are definitely on the same page that we're no better than anyone else, and there's good people everywhere. And the fact that we get to spend our days working with good people, doing interesting work for clients that have real needs, that's pretty cool. So we try hard not to mess that up. And we never took money. We literally grew the company out of the ground. We have tried hard to not take on debt. Many will maybe criticize us for not doing that. Growing faster wasn't really a motivator. We just wanted to have a good place and do good work. Debt can get tricky really quickly. I think that's been sort of a main tenet that we've had throughout the years, just trying hard to not get ourselves out over our skis. Because in a small business – in any business, but even more so in a small business – things can change so quickly. There's a balancing act to everything and you're constantly fine-tuning.
You've had a lot of longevity not just in your partnership, but also among your team and clients. What would you attribute that to?
James: I think that you can call it culture, a family-like atmosphere. At the end of the day, we have a good bunch of people. At ETR, we feel everybody's voice can and should be heard. If you work here you can really make a difference. You can lead a project. You can drive change. That's not often the case in a larger corporation. So I think we've been successful in attracting the right kind of people for the culture that we have, which then helps keep people around.
Todd: James and I didn't set this up to sit on the sidelines and just watch it. We get into the work with the team. So it's a really collaborative environment. We support each other, we go to battle with each other, and when the hard work is there, we're willing to roll up our sleeves and get involved and really look out for each other. We know who is best able to handle a specific situation with a client or individual in ways that can most benefit them. It's a great group of people that support each other. There is no hierarchy that is fictitious or just put in place. It's a really good culture to support each other in.
How else have you and your business evolved over the past 20 years? What have you learned?
James: You just have to embrace risk. Every single project, every single relationship, has risk. And many agencies – including us – can get sort of scared by it. So as an organization, we have just gotten more comfortable with embracing risk. We really drive to have hard conversations as early as possible with the logic that the sooner we acknowledge it and understand it, the better chance we have of solving it. And so we are the kind of agency that would much rather have a really gnarly conversation on day one, than have it on the last day of a project where you have no opportunity to fix it. Very few projects are perfect start to finish. And so as a rule, whenever we go to a client with a problem or challenge, we bring them at least three solutions.
Todd: Right, because clients buy confidence. They want to have confidence in the people that they are working with.
James: I've said many times, we want to be a-step-and-a-half ahead of our client. If we're two steps ahead, then we're too fringe or too bleeding edge. It's not something that's going to be a mature enough technology that clients will have comfort or interest in implementing it. Yet, if we're behind the eight ball, then it's technology that they probably could have mastered internally. Add to that, we are a professional services organization. We care about our clients. If we're not excited about their projects and their success, we're not gonna find success for them. Those principles and those beliefs have just gotten more strict. We've fine-tuned how we do that. And now, we really focus on providing value to our clients. So rather than just doing what they want us to do, or what we've been hired to do, it's more a conversation around where we can provide value.
You sound like you're confident in who you are and what you provide.
James: If by confidence you mean we have made a whole bunch of mistakes, yeah. We've made our fair share of mistakes. I think that the more you do, the more experience you have. The more experience you have, the more mistakes you have to learn from. There are fewer projects we take on now that we don't know where to start, because we've done pieces of most of them. We're looking at a project right now which is a very specific use case. And the client is asking for some examples of where we've done this before. The reality is, we've never done those things as a single project, but we have done all of those 10 very unique things in separate projects over the years. So yes, we definitely have more confidence.
What was the most memorable event of your twenty years together?
Todd: My gosh, there are so many. It's insane to think about this question. I think it's some of the big launches along the way. Launching RollingStone.com. I think about ESPN and launching their flagship app with 50 million downloads the day we put it in the app store. Doing everything from design of that app to strategy and execution and build. Some of the more memorable things are the places the business has brought us to. Going to Mumbai, India, for [global air transport communications and IT client] SITA was incredible. I think it's a combination of the work that we put out into the world, the places we've been together, and all the achievements we've had as a team.
James: Yeah, it's hard to pick. Each new office we got was memorable – and so was ditching the office all together in 2017! Major life milestones of our team, the marriages and kids. Seeing our team grow personally and professionally. There's fun stuff too, like tubing down the Delaware River, our 10th anniversary party, trips we took to Joshua Tree, Cuba, and Mohonk Mountain House; those all stick out. Each new client. I still get excited about new client relationships because we get to introduce them to ETR and add real value. Seeing their eyes light up by our process, learning about new businesses and finding success together.
What would you say is your secret to success?
Todd: I think there's a couple of things. There is self-awareness. I think we've always been honest with what our skill set is. It's a couple of the fundamentals like building strong relationships. Saying what we're going to do and delivering on what we say. Relying on our common sense. Putting in the hard work. We weren't scared of failing or when we did fail, we made it right.
James: We work incredibly hard, we try hard, and we care about what we do. And as we've said, we are not afraid to grind through the tough projects where we often learn the most. We've been blessed with a talented team over the years and the chemistry is great, which makes all the difference in the world, especially when you're working through stressful projects on deadlines. We want to service our clients well. And, that's led to recommendations to other clients. And that's kept the business going for the last 20 years.
Is there a story behind the name ExpandTheRoom?
Todd: It was my portfolio website coming out of college. It had everything: all kinds of mixed media and digital experiments and projects and things. And when James and I started we said why not just use that name. And we were kind of off to the races. But the concept there is that when you add creativity, design, and interactivity to a space that doesn't have it, you are expanding it, you are making it bigger.
Finish this sentence: My partner is…
Todd: James is one of the most driven and honest people I know. I think he's relentless in making sure everything is done right for the business, for our clients, for us. He will go really hard for all of us. He'll be tough on us, on myself, the team, but for all the right reasons. And they are not selfish reasons. It's for the business, for the individual, for the good of our client's work, which propels us forward and which is one of the main reasons we've stayed around for 20 years.
James: My partner is someone that always has my back. I think the biggest advantage that Todd and I have is that we trust each other. That might sound a little cliché, but you can talk to a lot of companies and, and very few will have the same two founders in place and active in the business 20 years later. We're pretty clear-eyed and realistic about things. And it's a good team. It's a team that trusts each other, which is hard to find. And Todd has a different perspective than I do, which I think is a value. It's sometimes hard to immediately get comfortable with a different perspective, but if you can look at that from all sides, I think you're gonna get to a better point at the end of the day. We've been lucky enough to be able to trust each other and understand how to balance those two perspectives to our advantage.
What is the best thing about running an agency?
Todd: Aside from the accomplishments of launching great products, putting them out into the world and seeing people use them, which is quite obvious, I think we are a little like parents with the pride we get from seeing our team work really well together and support each other and the friendships that are built within the organization and within the culture that we've established I think is a pretty good one.
James: What I really enjoy is having an environment that can allow our team members to grow, to see the excitement in their eyes when they get a good idea or when our client says, "Hey, that's great work." Seeing everyone grow up, and hit those milestones, and helping them walk through difficult issues is gratifying. We do it in a way that's not just for ETR, not just for a project, or just for a client, but in a way that we believe will help that person, whatever they do. If they take a different job in the future, if they start their own company in the future, if they don't work, hopefully they will apply whatever they've learned with ETR. Those experiences, those lessons, will be part of them as they move forward. That certainly holds true for me and, I imagine, for Todd as well.

See the 20th Anniversary photo collage
More Insights