Why Your Digital Agency Is More Important Than Ever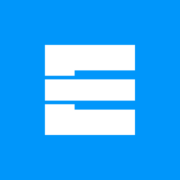 An outside firm can navigate change, invigorate your team, reduce costs, and unlock winning ideas
The trend toward in-housing the digital marketing function has been with us for a while now, with a sharpening focus in the past few years. Web development services like Webflow, Squarespace, and Wix promise to bridge the design-to-code divide, allowing non-expert users to stitch together modular digital designs without having to know web programming.

On the content side, creativity platforms like Doodly can turn anyone with rudimentary composition skills into an animation producer. Companies like Promo, Celtra, and Google provide simple tools to create videos or display banners at scale from templates.
In this moment when a global pandemic has inspired us to think there is a digital solution to every in-person challenge, it stands to reason that savvy buyers will be even more inclined to wonder "is there a digital tool that can do this work?" This puts pressure on the digital agency model, which for years has depended on teams of specialists with difficult-to-master knowledge and skills.

In spite of the leveling of the technological playing field, there has never been a better time to hire or lean into the counsel of your digital agency. It just has to be the right agency for the times. Let us explain.
Outside Thinking Broadens Your Perspective
One of the arguments for in-housing is that internal teams know their products and market inside and out. The logic is that these insights lead to highly accurate messaging and speed (more on this second piece below). It can't be denied that the people who work in house know their products well. They are an arm's length from the teams that designed and built them. They live and breathe features and specifications. And they have access to large amounts of customer data. But there are gaps. There is a reason the entire economy is flooded with "disruptors," from insurance start-ups to upstart beverage companies to innovative banks and lenders. (All of whom ETR works with.) When you're focused on cultivating your own garden, someone somewhere else is designing one that produces fruit faster, for less money – or maybe even replaces fruit altogether. Because agencies work with scores of clients in a wide range of industries we are witness to emerging trends that can complement a client's internally focused knowledge.
The Whole Is Greater Than the Sum of Its Parts
A few years ago, Business Insider came to us to help evolve their brand identity for just this reason. We were able to take their insights, combine them with our years of experience in the publishing world, and redesign their master and sub-brand identities. Sometimes a client has been in business for a very long time, which presents challenges of a similar but different nature. In older companies, teams often contend with large volumes of both content and messaging. We encountered such a scenario with the American Kennel Club, which was founded in 1884 and needed a digital makeover. Starting with our fresh perspective, ETR began by conducting more than 17 rounds of interviews including board members, leadership across ten departments, and their team members. Our work with the AKC included creative strategy, branding, a new site design, a scalable marketplace, and a complete overhaul of their backend and technology integrations. The result was a modern and flexible site to kick off their next 100 years that saw a 50% increase in website traffic right out of the gate.
Experience Leads to Speed – and Cost Savings
As mentioned above, another common argument for leveraging an in-house team is speed. Internal teams are perceived to be rowing the same direction, aligned to common goals, and the key stakeholders are, in theory, easily available to make decisions. What this does not always take into account, however, is that marketing is a unique discipline that is rooted in the attention and interests of the culture at large, fast-emerging technologies, and the creative process itself. One of the reasons that exceptional creative workers migrate to agencies is because variation in work is their lifeblood. Agencies are built from the ground up to master this arena, and are staffed with experts whose knowledge and perspective span decades and numerous industry sectors. It's very difficult for in-house departments to replicate this culture. And while automation and the democratization of tools can help with some of these capabilities, at the end of the day it's skilled craftspeople and practitioners who develop the work and get it into the market. Good agencies know they are not only measured by the quality and effectiveness of ideas, but also how efficiently they can bring them to the live environment. A seasoned team that can arrive at a better solution in less time can often be a more economical choice – remember internal teams cost real dollars too.
A System Designed to Generate Results
Our Purpose-Driven Design system has been developed over many years to generate ideas, execute them, and measure them. The system places a premium on promoting and gaining alignment of all key players from the first brainstorm to the final product on screen. When we worked with the NHL on the official Stanley Cup Bracket Challenge, we had to design, build, and deliver a complex game that had to feel the opposite of complex for its millions of users. Despite a robust backend that needed to store and tally brackets on an ongoing and high-volume basis without any errors, we couldn't lose sight of the fact that Bracket Challenge users just expected a fun and seamless experience. Purpose-Drive Design was implemented to generate the strategic requirements and ensure that everyone stayed in sync from the first line of code to the Grand Prize award.
Because of the type of work we do, we have expended a tremendous amount of resources developing frameworks for getting the most out of teams. Not just the agency team, but also the client team. A good agency delivers far more value than just the deliverables you bought. You also gain insights into process, tools, thinking, and new ways of working.
DIY Works For Some Projects – But Not All
If you're setting out to build the home of your dreams, you would want your builder to take advantage of the best tools and materials on the market. Some of these tools might allow faster and more precise measuring, or allow for a custom-molded countertop to fit perfectly around your appliances. But the fact that software can generate recommendations or help compose new materials quickly does not change two important facts. First, you would not want to have these tools utilized by someone untrained in their use – from initial calibration to interpretation of the results. Second, even if these tools are able to provide solid recommendations in the hands of a lay person, you would still want your home to be designed holistically in the first place. Just because two rooms connect to each other and have matching finishes does not mean they are the best two rooms in the optimal combination for your use case. As a buyer, do you want windows that face toward the morning sun or the sunset? Of course, a computer could be trained to intuit these features based on inputs, but the skilled human hand and mind are (at least as of press time) hard to replace when it comes to delivering on highly specific design requirements. A great agency has the expertise to design and build the product of your dreams, combining probing questions with third-party research and decades of know-how to deliver customized solutions for the most challenging needs and desires. Because agencies are located at the crossroads of strategy, creativity, execution, and delivery – with data and analysis woven throughout – they are ideally positioned to have an eagle's eye view on the latest technologies and tools, and they have the historical perspective to separate the wheat from the chaff. Over the years, ETR has developed a number of strategic partnerships and certifications that strengthen even further the capabilities we can offer our clients.
A Boost to Operations
There are a number of operational benefits to having an outside agency handle part or all of a company's marketing function. In our experience there are three primary ways that agencies can shore up clients on a structural level. The first is a simple matter of managing overflow. There are times when internal staff can't keep up with initiatives. There may be seasonal spikes, responses to specific competitive threats, a large slate of new products, and any number of other reasons why client staff is not positioned to execute. The outside agency can be quickly leveraged and scaled up (or down, as needed) to fill these gaps without the need for heavy investment in recruiting for roles that by definition are fleeting. The second instance is an expertise gap. Agencies that have been around for a while have a deep bench and high degrees of specialization on staff. It may be impractical for a client to hire and maintain expertise in so many areas, such as PPC, SEO, social campaign development, coding, data analysis, UX research, branding, or e-commerce. Agencies servicing numerous clients can afford to have the depth and the breadth to respond to a wide range of marketing needs. And the third occasion we often encounter is not usually planned for, but is a valuable benefit nonetheless. When agency and client teams collaborate and deliver on common goals, there is a knowledge transfer that can upskill both sides due to their unique perspectives and frames of reference. Over time, this skill migration can allow clients to scale back on some of the capabilities they have historically outsourced and shift these available resources to emerging areas. It's a symbiotic relationship that we have seen play out many times over the years and it's one of the really rewarding parts of the job. Our multi-year relationship with The Visiting Nurse Service of New York began with a large-scale website relaunch project, and has since evolved to SEO services, video production, and business strategy for new initiatives. It's a great template for what can happen when client and agency weave together their operations in a mutually beneficial way.
A Steady Hand In Stormy Seas
The democratization of design and development tools offers compelling reasons to consider which digital marketing functions can be successfully in-housed. But bringing new tools (and the processes that come with them) into the company fold also increases risk – especially against the backdrop of accelerating change driven by the pandemic. There's risk that you will hire poorly, purchase the wrong tool, invest in the wrong technology, or – most critically – pursue a misdirected strategy. The speed of innovation today means that having a partner with a panoramic view of the landscape and years of experience in the trenches of marketing technology and brand innovation can be valuable indeed. Today's environment is one that calls more than ever for context, communication, collaboration, and conversation.
We'd welcome the opportunity to have such a conversation with you about your company and your goals for the future.
ExpandTheRoom helps digital marketing & IT product teams unlock the power of user data through Purpose-Driven Design. We create websites that convert, productivity tools that drive efficiency, and interactive experiences that engage.
More Insights