Change Can Spark Great Design: We Just Made the Biggest Change Ever
Updated:
September 5th, 2023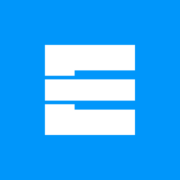 There's a principle in design thinking called reframing. The idea is that by recontextualizing problems we can arrive at more innovative solutions. In other words, sometimes we're coming up with solutions to the wrong questions. If we take a step back and consider what's really going on in a given situation, we can often uncover a better way forward.
Today, we have a big reframe to announce: After 20 years of being independent and loving it, ExpandTheRoom has made a strategic decision to combine forces with award-winning, European-based engineering powerhouse Infinum.
We've had other opportunities to be acquired over the years, but this one was different. As a small, nimble, founder-run agency, we never wanted to be part of some big agency's bolt-on, cost-cutting plan. Nor were we looking to "cash out" and ride off into the sunset. We love what we do, so neither of these options made any sense to us.
What we do believe is that we are on the cusp of a new technological era powered by artificial intelligence and the internet of things. In some ways, it reminds us of when we started, way back in 2002 before the advent of the smartphone and social media. Many of the advancements we now take for granted hadn't taken place yet, but the writing was on the wall that our lives were going to change in truly fundamental ways, and we wanted to be a part of shaping that new world. We think we're at a similar inflection point now.
From the very start, we were struck by the vast potential waiting to be unlocked in the combination of these two firms: ETR is UX, design, and front end-focused. Infinum has vast depth in architecting and engineering complex software systems. ETR is U.S.-based, and Infinum is based in Europe. From a scale perspective, ETR is now part of a 400+ person global team spanning eight offices across the U.S. and Europe. That's large enough to enable us to take on increasingly complex projects, but not so big that we'll be bogged down in the bureaucratic layers that plague giant holding companies.
Critically, we found our cultures were like a transatlantic mirror of one another. We are both independent. We both grew organically from our founders' belief in innovation, being transparent, valuing efficiency, and always treating our clients' challenges as if they are our own. We both believe in giving back and making the world a better place through the smart application of technology. Our creative teams see things in similar ways, but also bring a diversity of thought that will make everyone, and all that we create, stronger.
The new and expanded team will bring professional development opportunities to everyone under our global roof. But we're most excited about the benefits it brings to our clients. Among them: new technical capabilities (e.g. machine learning, IoT, and deep native application experience), expansive knowledge of U.S. and European markets, the ability to work across time zones for larger projects and tight timelines, and more modes of collaboration to fit our clients' needs.
By leveraging our agencies' combined experience (Infinum was also founded almost 20 years ago), refining and distilling the best parts of our systems, and bringing our complementary skill sets to clients, we can remain ahead of the curve for the next 20 years – and beyond.
ETR started out believing that we could "expand the room" with our ideas. Infinum's brand mark is the infinity symbol, embodying all of the possibility that idea encompasses. This new chapter is just the latest extension of those powerful and complementary beliefs. And that's a reframe we can all get behind.

Todd, James, and the ETR Team